Top 10 Benefits of a website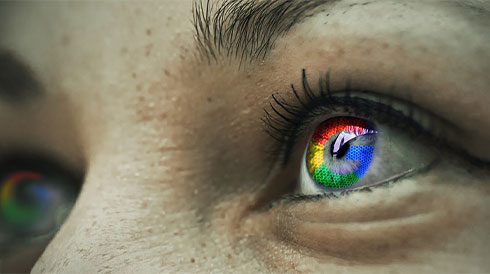 Nowadays, having a business website is just as important as having a storefront, an office, or even a business phone number. According to research, 6 out of 10 buyers want companies to provide online material about their business. This is even more true for the younger generation of customers who are searching on Google, Bing, and other search engines for your services. Do you have an online presence? Are you ranking on search engines? If you own or operate a business that hasn't yet made the leap into the online world, here are ten reasons why you should. Let's get started. 
#1 Your 24/7 Online Storefront 
Customers can always find you if you have a website — anytime, anywhere, 24 hours a day, 7 days a week, 365 days a year. Your website continues to attract and retain new clients even after business hours. Your website provides convenience to your customers by allowing them to search and find information about your products or services from the comfort of their own home, without being pressured to buy. As the use of technology grows, more and more businesses are growing an online presence and if your competition has a website (or a better one), then you're missing opportunities and losing potential customers.
#2 Brand Recognition & Credibility
Today, any credible business, company, or organization is expected to have some sort of internet presence. Customers are likely to be suspicious of a company or business that does not have a phone number or a physical address, and the same can be said for a company that does not have a website. A website is a sign of legitimacy that can create doubt in customers who can't find you online. Websites also help create brand recognition and help customers continuously see your logo on your website as they navigate from page to page. Ultimately, building your brand before they take a step inside your storefront. These are helpful tools for building credibility and sharing important information about your company with potential clients and customers. Furthermore, having a high-quality, easy-to-use website gives clients and customers confidence in using your products and services as they will expect the same excellent service across the board. 
#3 Source of Information
A website, at its most basic level, allows buyers and sellers to communicate information quickly and easily. You can include your business hours, contact information, photographs of your location(s), products, services, and include contact forms to help potential or existing customers contact you safely with questions or feedback. You can also set up regular posts to promote your products or services and further engage your clients and customers and help market your company in a cost-effective and efficient manner. 
#4 Websites can help cut costs
Do you need a storefront?
You can utilize your website to sell goods and services directly to your customers or clients, eliminating the need for "brick-and-mortar" storefronts in some cases. Reducing the need for a storefront that can have high running costs (employee wages, rental costs, and utilities - just to name a few). By reducing your overhead, you'll be able to save money on expenses and provide your company a competitive advantage. 
Do you need a receptionist?
Do you find that customers call up and ask the same questions over, and over, and over, and over again? A website can help reduce phone calls by acting as a virtual assistant or receptionist by answering those frequently asked questions on an FAQ page or simply by having more detailed information available on your website. That way, even if you get a call in the future, you can save yourself time by simply responding to customer inquiries "yes - check out the service page on our website to learn more!" 
Do you need a salesperson? 
We have a handful of clients that have contacted us to have our web services replace their need to hire additional salesperson(s). We create a competitive package to bring in the same or more leads than their current salesforce or reduce the need to hire additional team members. Getting the same (or more) leads from your website will not only reduce the number of salespersons you need but also lowers your expenses to insurance companies for workman's comp, expenses towards employee benefits, and reduces your liability of being sued by one of the new employees you were going to hire. 
#5 Market Expansion 
Because your website is available to anybody in the world, breaking down geographical borders has never been easier. So whether you are trying to grow your territory to a neighboring city or sell products from any country, we can help more leads find your business and become a potential customer as a result. 
#6 Consumer insights 
Analytic tools help you figure out who your typical consumer is, how they found you, and what they like, so you can tailor your business to increase sales on your website. The varied data accessible can also help you better understand how your social media channels affect your brand, as well as identify possibilities to improve offline components of your business like branch opening times, promotions, and product ranges. 
#7 Advertise Online
Pop Up on Google with your website
SEO and advertising online are a great way to help build up your brand's awareness and provide your business with more leads, especially if it's done correctly to increase traffic and help your business pop up on more search results. Be the first company that a potential new customer sees when searching for a specific product or service on major search engines like Google or Bing, and use your website's contact page or e-commerce features to make purchasing a product or finding a location near them easier than ever before. 
Smart Advertising
Tools like Google AdWords, Facebook advertising, and more give you the power to reach customers with much more accuracy and reliability than with traditional offline advertising methods creating more bang for your buck. We don't stop there, we can also re-target potential customers by displaying ads of your business while they visit other websites, check their email, or scroll through their Facebook feed. Ultimately, further increasing your brands awareness and helping convert more and more leads into paying clients and customers. 
#8 Remain Competitive
If you don't have a website, your competition most likely has a website which means you're missing out on potential new consumers and the chance to show up first when they are looking for your products or services. If you have a website, but when you google your core service + city, does your competition show up first? It is critical that no opportunities are missed; otherwise, the competition gains an advantage. The nerds at w3 specialize in optimized websites that rank on search engines like Google and Bing, and we can help you beat out your competitors so your business is the first website your customers see! 
#9 Online Customer Service
Customer service is made easier with the use of websites. You can cut customer support costs and save time and money by offering answers to frequently asked questions in a FAQ (Frequently Asked Questions) section, as well as provide much more information through the use of your service or product pages. This also implies that customers will receive a response almost immediately, reducing customer conversion times, and promoting great customer relations in the long run. You can then utilize these positive customer relations by pushing online reviews. As you gain more and more positive feedback, search engines like Google take notice and will improve your rankings with them as a result too! Search engines like to provide their customers with business with a good online reputation. We can also help make this process easier by providing you with quick QR codes, pamphlets, and brochures to easily have your customers leave a review while in-store. We also commonly add links to leave a review on your website so happy customers can quickly and easily write a review online. 
#10 Continuously Grow Your Business
Websites serve as a terrific way to provide a medium where clients, customers, or potential investors can easily get in touch with you. Your website can demonstrate what your firm stands for, what it has accomplished, and what it can accomplish in the future. Plus once you get started online, you may find the number of opportunities your website can present for you in terms of lead generation can help you grow your business quickly and easily. 
What's Next?
If gaining an online presence, getting more leads online, or cutting costs interests you, contact a nerd at w3 and see what we can do for you! Let's get started. 
Areas We Serve
We serve all fifty states including the tri-state area (Pennsylvania, Delaware, and New Jersey) as well as cities near our local:
West Chester, PA
Edgemont, PA
Newtown Square, PA
Broomall, PA
Havertown, PA
Drexel Hill, PA
Chadds Ford, PA
Media, PA
Springfield, PA
Frazer, PA
Malvern, PA
Exton, PA
Strafford, PA
Wayne, PA
Gladwyne, PA
Villanova, PA
---