Web Design & SEO in Malvern, PA
The nerds at w3 provide a variety of web design services in Malvern, PA and the surrounding areas.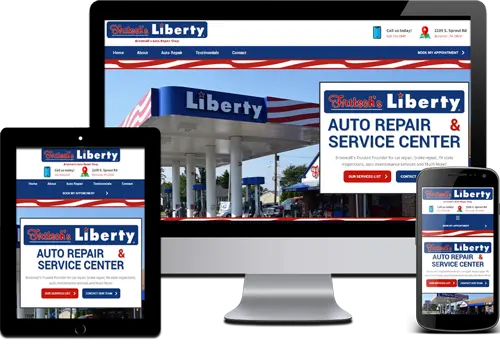 We combine client objectives, user experience, functional design, and superior SEO to create a website that generates leads for our clients. This is predominantly accomplished through our battle-tested web design process and SEO-optimized website platform. Reach out to a nerd today to get started and get your free consultation and website analysis.

Having a clean, fresh, and responsive website goes a long way in expanding your current business. When attracting and retaining clients, it is important to give consumers the key information that they need about your business. New clients may be hesitant to try your business if you do not have an appealing website that easily interacts with them and gives them a clear understanding of the services that you offer. It's also possible to lose current clients to a competitor if your current website is not user-friendly or simply because they have a website and you don't! Unfortunately, over half of all businesses in the United States either do not have a web presence or have a website that is very outdated. That is why our web agency delivers website design, SEO, and web development services in Malvern, PA with a fresh approach to give your company personalized attention as we help you increase your online presence. We'll figure out what you need and create tailored solutions to meet your goals.
Our Local Clients
Below are some of our clients we service locally!
Nearby Cities We Also Service
We proudly service the below cities and beyond. We are also currently servicing customers in 12 of the 50 states.
Ardmore, PA
Bryn Mawr, PA
Frazer, PA
Haverford, PA
King of Prussia, PA
Media, PA
Springfield, PA
Upper Darby, PA
Wynnewood, PA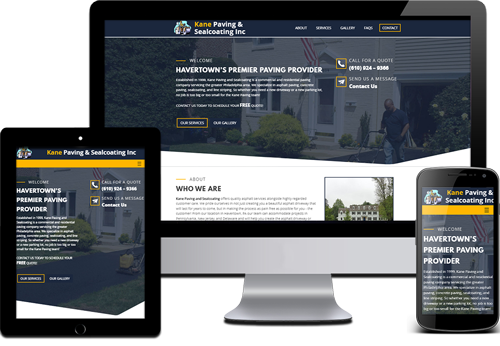 Malvern, PA Website Design
The Nerds at w3 are website creators for companies of all shapes and sizes. We offer starter packages, business validation packages, SEO packages, and can also expand/customize our solutions to fit the needs of your business. We've worked with companies all across the United States, in addition to Malvern, PA.

We create websites and custom software applications to drive more customers to your website, thus increasing your sales and allowing your business to flourish. We will work with you to understand your specific needs and objectives, and our developers will design solutions to meet those objectives. We stand by our work and are happy to demonstrate our skills to you.

Clean? Professional? Trendy? Stylish? Our expert design team can convert your ideas and visions into a powerful and successful website. We provide full design services, including web development, web maintenance, and search engine optimization to accommodate all of your website needs.

Our web design agency also specializes in building websites that sell themselves by utilizing design and developmental elements that are both useful and appealing. We develop websites that effectively interact with your consumer base using a unique blend of form and function while also complying with the latest search engine standards to help your website appear on page 1 of Google! Every site we create, no matter how big or small, is built from the ground up utilizing modern and professional design and development principles with a focus on web usability. Click here to check out the importance of web design in West Chester, PA.

Take a look at our portfolio of clients to see how professional your website can be.
Website Development
For enterprises with online business demands, w3Nerds specializes in developing and supporting strong, high-capacity web applications and web-based solutions.

We're a full-service website development business that specializes in both front-end and back-end website development. Our web developers take satisfaction in solving complex technological and business problems and creating customized solutions to meet your business' needs.

We design and maintain websites for businesses in a variety of industries, including insurance, healthcare, construction, financial services, high-tech, auto mechanics, and many more.

To discuss your project or organization's needs, call us today!
Our Web Design Projects
Get Started
SEO (Search Engine Optimization) Services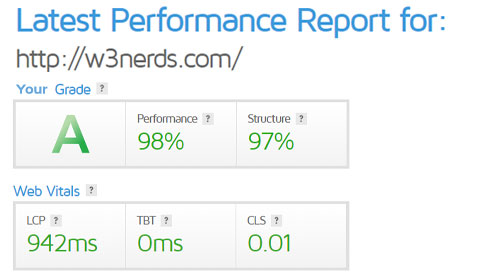 Web design is no longer enough. Your website must now be optimized so that it can be read by search engine robots including developmental structural elements to ensure visibility. Beyond that, you now need a strong developmental team with a background in SEO to help optimize your site so you can rank locally. Our local SEO strategies are proven to help our clients achieve their goals of showing up on page one of Google, Bing, Yahoo, Etc. These stellar results are a key reason why our clients not only choose us to be their website development agency but continue to utilize our services year after year after year.
SEO Optimization
A huge contributing factor as to why our websites rank on Google better than competitors is due to our custom-developed platform. This platform is optimized for performance, security, accessibility and other best practices which allow our websites to easily rank on Google. Alongside proper SEO techniques, our clients' websites are at a huge advantage compared to their competitors. Below are some key factors that we deploy on our websites to ensure superior local SEO practices.
Keyword research
We use a multi-million dollar platform to help recognize appropriate keywords that should be included in your website's content to help you rank and get more traffic to your website.
Meta Descriptions
A proper meta description is then created using the above keywords which is then suggested to major search engines for that page's content.
Content
Content on your website will be written, organized and presented so that it accomplishes two major objectives. First, it will be optimized for search engines and second it will be useful to actual visitors of your site to help increase conversions and content engagement.
Headings
Our sites deploy SEO best practices for all of our headings to lead visitors and search engines down the proper flow of data/content on your site.
URL Structure
Our sites utilize SEO best practices when it comes to the URL structure so your internal links are not spammed unnecessarily with inappropriate keywords.
For more winning tips and tricks, we highly recommend SEJ or the Search Engine Journal. They have great articles like the one below on essential tips to build a winning SEO strategy.
searchenginejournal.com/5-fundamental-steps-to-build-a-winning-seo-strategy/183589
Request a Free Website Analysis
Off Page SEO
Our clients are also educated on off-page SEO practices that can help boost the effectiveness of their websites. Below is a quick list of off-page SEO ranking factors that greatly affect your website's rankings and further lead to a successful website:
Your website appearing on press releases.
Your website appearing on various blog posts.
Your website appearing on various new articles.
Your website appearing on various online search profiles and directories.
Your website appearing on various social media profiles.
Your website appearing on various websites within your industry.
Your website having positive feedback across multiple profiles and directories.
Local SEO Pros
Ask an Expert
Proper Web Design & SEO in Malvern, PA
Our team of nerds has the experience, knowledge, and expertise to help your business succeed. From our superior performance-optimized platform to an excellent 5-star rated track record, we have what it takes for your business' website to rank on Google, Bing, and other search engines - ultimately bringing more leads to your business. We offer free consultations and free website analyses for prospective clients to learn more about the inadequacies of your current website and how the nerds at w3 can help increase your Malvern online presence! So don't delay, contact a Nerd today!
Get A Free Quote