Why Web Marketing?
Unlike traditional marketing companies or public relation firms, we do not focus on print, radio, or TV marketing. We are devoted to the power of web marketing! Web marketing primarily includes a properly built website (including search engine optimization or SEO), but can be extended to social media marketing, search engine marketing (SEM), or other forms of online marketing. Each service is not a best fit for all of our clients, and we help cut through all the clutter and wide array of opinions available online. We follow through by working harder and smarter than our competitors which ultimately brings our clients success. And a successful client is a happy client. That is why we are fortunate enough to have achieved a 98% customer retention rating with our clients.
Why Choose a Nerd?
We are always doing research

We are always refining our craft

We implement positive changes to all of our websites through our subscription-based website package
We do not take shortcuts to building your website
We build each website from scratch to offer our clients high end performance and page speed metrics

We touch base with our clients annually and often modernize our client's designs every 2-3 years or sooner by request!

Did I mention we often perform the above at no additional cost to the client?
Because at the end of the day, WE CARE!
Web Development
Nerd-Based SEO
We are never satisfied with the status quo.
You shouldn't be either!
Challenge us to do better!
Contact a Nerd
Discounted Web Design Services
Nerds and Non-Profits
The nerds at w3 care about our community. In addition to volunteering at church and our local fire companies, we also give back by offering special pricing points for non-profits offering highly valuable services at greatly discounted prices. The non-profits and 501-c-3 clients we work with are filled with great members and community leaders who do a great deal, and we strive to give back in whatever way we can. Below is just a short list of the non-profits we support through software and website services:
To provide additional support to our community, we also take an active role in developing websites for our clients that are highly accessible by disabled individuals. To learn more, visit our American Disability Act (ADA) Best Practices section of our website.
Local Web Design
The Nerds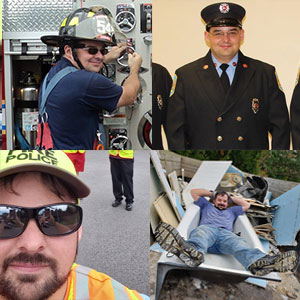 Paul Grothmann
Paul knew at a young age that he was not only drawn to coding and development but had a natural talent for it. Inspired by his father who is a highly experienced architectural developer for an international medical software company, Paul grew his passion for web and software development. As a young adult, Paul began volunteering at his local fire house as a firefighter, emergency medical technician (EMT), and fire police officer. He quickly began thinking of ways to merge his two great passions - (1) code and (2) emergency services. To that end, Paul worked towards technological goals to help his local fire company while also attending West Chester University for Computer Science.

Ultimately, Paul custom developed a web-based software that his local fire company continues to use to this day. Paul is now the CEO and lead developer of w3. As CEO, his primary focus is on web-security, research and development, software advances, and company operations. As lead developer, Paul oversees all software and web development and holds strict standards to ensure the highest quality for our clients. In his spare time, Paul actively volunteers as an EMT and fire police officer for his community.

Contact Paul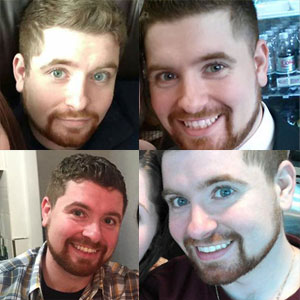 Nick Millas
Nick grew up with aspirations of becoming a doctor. In college, he was attracted to the basic life support (BLS) ambulance service the university provided for its students, faculty, and staff. After getting his EMT certificate at the end of his freshman year, Nick began running more and more medical calls. Ultimately joining a local fire company. It was there that he met Paul. Paul and Nick quickly became friends and regularly ran the Thursday overnight shift. After Nick graduated from Villanova University, he began working as a medical assistant to gain more medical experience prior to attending medical school. Nick realized that the life and practice of a doctor is not all that he had hoped it would be. Nick soon began assisting Paul on weekends and nights with website sales and web design. Not long after, Nick pulled a 180* turn and decided to take the leap to become a nerd full time. Nick's passion for web development continued to grow until Paul and Nick ultimately became business partners.

Today, Nick is now the CFO, marketing director, and lead project manager for w3. As CFO, Nick manages all of the company's financial responsibilities. As marketing director, Nick oversees our sales team and is regularly researching the latest marketing advancements to hit the web. As lead project manager, Nick's passion for web design and development come to life as he oversees all modern design and development projects. In his spare time when he isn't making great websites, Nick enjoys volunteering with Paul as an EMT and fire police officer in West Chester and Newtown Square.

Contact Nick