Web Design & SEO in Exton, PA
The Importance of Having an Online Presence

Having a professional online presence is not a luxury, but a necessity. A well-designed and thought-out website is the cornerstone of your company's marketing success. Managing your brand name across numerous channels will take your online presence to the next level. Have you been waiting for your creative light bulb to turn on? Our digital marketing team and team of skilled website designers can help your company generate new and relevant ideas for attracting and retaining clients. It all starts with a simple call to a nerd at w3. What are you waiting for? Reach out today!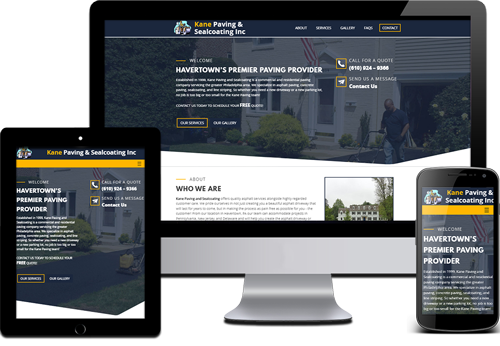 About w3Nerds Website Design in Exton, PA
Our mission is to assist our clients in generating targeted traffic to their websites, while also improving the user experience. We are experts in SEO (search engine optimization), map listing optimization, and web design and development in Exton, PA. So let's start your new website project together and help you get on page 1 of Google!
SEO and Web Design
Is your current website your primary source of leads? Your website will be your company's top lead generator with the appropriate website design and SEO techniques. However, websites do require special attention and maintenance. We all know that every website has a personality, and you can leverage that personality to better inform and relate to your customers. Website design and development at w3Nerds is not a one-time service that ends when the website is initially developed. You can rely on us to assist you in continuing to expand your business and continue to connect with your target audience; bringing in new customers and leads every step of the way!
First Impressions and Your Website
First impressions are more important than ever before. You can engage your audience, improve your sales and leave a lasting impression when your website is professionally designed with your specific business and customer base in mind. We plan, design, and develop beautiful and responsive websites using cutting-edge technology that help businesses grow.
Our Web Design Projects
Get Started
Websites Built for Conversions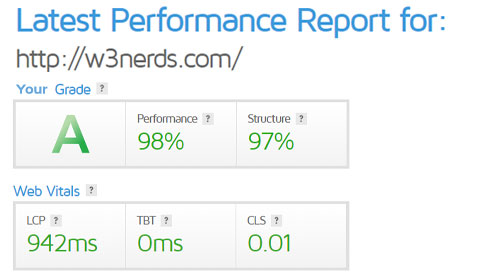 To successfully build your business online, you'll need more than a slick-looking website.

We assist business owners like you in gaining a better understanding of how visitors interact with your website, how to keep those visitors engaged, and convert them into paying customers. So leave the development to us so that you can focus on running your business. The nerds will take care of your website including managed updates and much much more.

How effective is your website at converting visitors? Our custom-designed and custom-built websites are created from the ground up with your target audience in mind. Starting with your initial analysis and continuing through to post-construction website upgrades and adjustments, we handle every part of the website development process. We'll make certain that your new website is a well-oiled machine geared towards convincing your website traffic to reach out to you regarding your business' products or services. The nerds at w3 often meet in Exton, PA to help local businesses and we will gladly visit your business and help you achieve a successful online presence. Let's get started!
Website Design and Software Development
Are you searching for something a little bit more specific that will require customized programming and/or development? We have a lot of experience in custom website projects that we ultimately integrate with our backend software to give you the automation you require to decrease your workload while seamlessly integrating into your website so your customers can interact with your website with ease. We will walk you through the entire process from assigning you a project manager, creating a list of requirements, developing a project outline, and making our deliverable dates. Contact a nerd today if you need assistance with your next website or software project!
Request a Free Website Analysis
Mobile-Friendly & Responsive Websites
According to various studies and online reports, up to 50-70% of mobile searches result in a conversion within an hour of their initial search query. Thus making having a mobile-friendly website a critical part of your business' online success. We create engaging, mobile-friendly, and fully responsive websites so that your website can be easily viewed and used across multiple devices and a plethora of screen sizes. So let's work together to create a website that not only looks great but also helps you expand your business!
Local SEO Pros
Ask an Expert
w3Nerds for SEO and Web Design in Exton, PA
The nerds at w3 are eager to get your phone call or online contact form submission. We get to know our clients and help them grow their businesses through great online marketing strategies and high-quality services that beat out our competitors (and thus beat out your competitors!). Our SEO techniques can help your business rank on page one of Google in and around Exton, PA through our superior local SEO techniques. This gets your site in front of more customers who are looking for the products and services you offer. Then our conversion-optimized websites help take all that new traffic and convert them into paying customers. But don't take our word for it, we have over 60+ 5-star rated client testimonials from business owners like yourself who gave the nerds at w3 a chance and have been more than happy with the results! So don't delay, contact a Nerd today!
Get A Free Quote