Local SEO West Chester, PA
If you are looking to rank on Google using Local SEO in West Chester, PA, then look no further than the Nerds at w3.

This page will dive into the benefits of choosing a professional SEO agency (with results they can prove), why it is so hard to rank on page 1, tips on how you can improve your own website, how the Nerds help our clients get on page one of search engines, and more. We love what we do and have a lot to discuss.

Let's dive in.
What is local SEO?
SEO (or search engine optimization) is the process of optimizing your website through various processes on the frontend and backend of your website so that major search engines like Google can easily find all the pages of your website, read those pages, and then display your site to potential customers that are actively searching online for your product or service. It is also important to note that although most web agencies push Google, Google, Google - true search engine optimization should satisfy all major search engines.


Major Search Engines and their approximate usage (varies by study):
Google 70-93% of all online searches
Bing 20-3% of all online searches
Yahoo 5-1% of all online searches
Baidu <1% - search engine favored in China
Yandex <1% - search engine favored in Russia
DuckDuckGo <1% - emphasizes protecting searchers' privacy
Local SEO is further tailoring your website to target a specific geological location. For example, if you are a pizza shop located in northeastern West Chester, PA, then you would want to optimize your website so your products (pizza, cheesesteaks, strombolis, etc.) or services (catering, delivery, etc.) appear on page 1 of Google in nearby cities within your delivery radius (West Chester, Frazer, Malvern, or Edgmont).

Think about your products, services, and what cities your website should rank for. Are you happy with your local SEO rankings? Contact a nerd today to get started with a free local SEO consultation.
How local SEO can benefit your West Chester, PA business?
Local SEO in West Chester, PA can help your business grow by not only helping existing customers find you on Google, but more importantly, helping new customers find you on Google. If a potential customer is looking for a product or service online, it is imperative that your business is ranking on Google for that particular product or service. Failure to do so can result in losing potential customers to your competition.

In our experience, most businesses have a lot of opportunities to improve their SEO. Although their current website may look nice, they are missing out on a lot of opportunities because their website provider hasn't taken the time or necessary steps to help them rank on Google. When you are ready to improve your local SEO in West Chester, PA - contact the nerds at w3!
Our Web Design Projects
Get A Free Quote
Why doesn't every business take advantage of local SEO?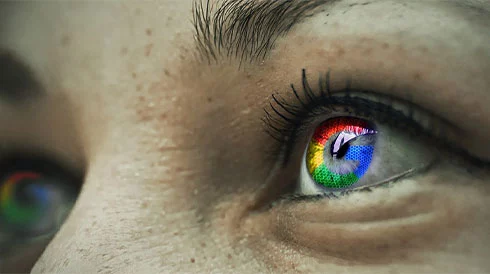 SEO, or search engine optimization, is often overlooked or oversimplified.

In truth, proper SEO requires hundreds if not thousands of hours of research, implementation, testing, and refining to truly become a great SEO agency. This makes it significantly harder for a business owner to effectively manage their own site's SEO without the help of an experienced SEO agency. Local SEO in West Chester, PA also depends heavily on your website provider's ability to meet the major search engine's best practices and then maintain them on your site.

I can't stress the latter enough. They must be updating your website. This practice should require that your website provider make tweaks, adjustments, or updates to your website quarterly or annually (if not more frequently) to continue to maintain these SEO best practices, maintain your website's rank, and look for new opportunities for your business. This is a key reason why the Nerds at w3 are self-proclaimed managed website providers.

We are actively viewing and testing our clients' websites each and every single month. This ensures that our clients' websites do not get stale, remain secure, and ensure all functionality is working properly. As a professional, West Chester based SEO web agency, we also utilize various testing and monitoring services or robots to help us accomplish certain tasks (some custom-coded/created by our in-house multi-faceted web developers).
Get Started
Core reasons more businesses don't take advantage of local SEO
Time required to Research, Improve, Test, Analyze, Refine, and Repeat
It takes time to do it right. For agencies, there are many opportunities for agencies to short-hand SEO to "just get it done." For business owners, the number of hours of research necessary to gain a fundamental understanding of SEO, learn how to use the necessary tools, implement everything they learned, run scans/tests, and then potentially start from scratch if you come up short - its simply too much time, energy, and effort to do everything you need to do to be successful and still continue to manage and operate your business. That's why we highly recommend you leave it to the professionals.

The nerds at w3 have taken the time in our 10+ years in business to learn local SEO, write the proper SEO protocols and procedures, continuously research the latest SEO methods, develop them, test them, analyze the results, and implement those best practices for our clients to help them get the best results.
Local SEO is both a Science and an Art
Local SEO in West Chester, PA can often be an art combining multiple skills, research, and various online tools that need to be mixed and implemented craftily to get the desired result. At w3, we understand the need for a website to produce leads from Google and other search engines and then convert them when they arrive on your website. We combine SEO and proper web design to offer your customers a great user experience to promote more conversions - more paying customers.
Web Design
Skilled SEO Developer
An experienced and skilled SEO developer is often required to get the best backend and frontend results needed to have your website meet all of the modern best practices. Although they would never disclose this, most web agencies often only concentrate on the frontend.
How do the nerds at w3 get their sites to rank on page 1 using local SEO?
The answer is simple, but just because it's simple, doesn't mean that it's easy. Simply put, our sites rank on Google because we have spent the last 10 years refining our craft and have even created our own, one-of-a-kind content management system (like WordPress) but supremely optimized it for the latest and greatest best practices recommended by Google and other major SEO agencies located across the country. This has allowed us to offer our clients a superior product that best meets their needs by optimizing their websites while still giving our clients the ability to edit core components of their website.
Ask an Expert
Request a Free Website Analysis
I can't afford an SEO agency, what are my options?
If you have access to your current website, there is still much you can do to improve your website. We offer free consultations and can further talk to the below list of options for you, but below are some topics to get you started on improving your website. When you are ready to grow your business even further, contact a nerd at w3 to get a free SEO consultation and quote.

In the meantime, consider working on the below local SEO items:
Publish content about your products or services (this is key!)
Request your website provider fix any on-site errors and issues
Set up an account on Google Search Console (your web provider may still call this Google Webmaster - if they do, that may be a red flag because this name change happened over 6 years ago).
Ensure proper heading HTML structure
Create or gain access to your Google My Business account
Optimize images, their alt tags, and file size
Optimize landing pages for conversions
Create and submit a sitemap
Research and incorporate the appropriate keywords
Start an email campaign
Push your website for free on your business' social media page
Best way to get started on local SEO is to remember that Content is King
The easiest thing that you can start doing today is to write more content about your products or services and publish that content on your web.

You are a business owner. You are probably an expert in your field and could talk my ear off about what makes your business, its products, or services unique or different from your competition. Spend the time brain-dumping everything you know about your business and publish that content to the web. Then when you are ready to switch to an SEO agency, we can optimize that content, get you set up on a superior/optimized platform, and help your website rank even higher on Google and other search engines. Click here to check out an article that can help you brainstorm content for your website's about page.
How to know if your SEO agency can handle your local SEO needs
Proof. Your SEO agency should be able to provide many examples of their success with SEO and talk at length about their web design and development process and how SEO plays a role in that process. A true "nerd" will be passionate about this subject and go so far as to write a 2,500-word article about local SEO because, in addition to being a great SEO agency, they also love what they do and are very knowledgeable on the subject. So ask them for some examples of Local SEO in West Chester, PA, and consider the list of clients/websites they provide and how they were able to obtain those results.
SEO Agency
Red Flags

to Look Out For
One and done SEO agencies
SEO is an evolving science that is ever-changing and requires SEO providers to subscribe/read SEO-related articles and then implement and test those SEO theories or practices on their sites. That means it takes time to stay up to date and keep your site up to date. Your SEO agency should revisit your site regularly and incorporate some kind of monthly fee into your site to ensure your site is performing optimally.

Your local SEO agency should also periodically check in on your rankings because as competition changes, your rankings may change if one of your competitors starts to out rank you. Thus - if there is simply a large, one-time cost associated with creating and building your site, then the site they make for you might "look nice" but probably isn't worth the virtual space it was built on from an SEO perspective. So if you hear a bid for "only $3k down" or something similar, watch out!

We can offer a free consultation on utilizing w3 for your website and local SEO services in West Chester, PA often will little to nothing down, and we even offer consulting services if you would like us to vet another agencies' offer.
They can't produce multiple examples of their SEO skills
Keep it simple. Ask them to put their money where their mouth is - so get proof. You should be able to ask them what keyword phrases you can Google on your computer or mobile phone where their clients appear on page 1 of Google. A true SEO agency should have several clients with several examples per client of specific keyword phrases that their clients are currently ranking for on Google.
They can't talk about the role that performance plays in local SEO.
As of June 2021, Google is now using Core Web Vitals as a ranking factor. They should be able to explain what that huge update was all about and how they have altered their web development process accordingly. To learn more about this, check out our blog post outlining Google's Web Vitals and why it is so important for web agencies to meet these latest requirements outlined by Google.
Test their website
You heard me right. If they are truly worth their salt they should get an B rating (85 or above) for page speed on mobile and an A rating (90 or above) on desktop using Google's FREE page speed insights tool. Click here to be brought to use the tool that you can use for free. If you are curious what a good score looks like, type in w3nerds.com. Now try your current site's URL (or your prospective web agencies' website URL). Do they measure up?
Bad (or non-existent) Ratings on their Google My Business Page
Their business' rating on Google should be between 4.7 and 5 stars. You might say "that sounds really high!!" and you are right, but there is a good reason for that. Most individuals hand out good ratings. So much so that the average Google My Business listing is 4.4 stars out of 5. So if your agency has 4.4 stars out of 5 on Google, then they are perfectly average, and average web agencies often don't (or can't) do local SEO. Also, check for any low 1 or 2-star ratings. You should use their response to further assess their professionalism.
Why use the nerds at w3 for local SEO in West Chester, PA?
Affordable Local SEO pricing in West Chester, PA
As a local SEO agency in West Chester, PA, we are uniquely positioned to meet your local SEO needs by offering professional SEO services at affordable rates so you can focus on your business and leave the technical aspects of your website to the pros, or should I say, the nerds! Contact us today to get your free local SEO consultation and to get your customized quote.
Superior SEO Process
We can create an SEO strategy that puts your business' website back on track. So you reap all the benefits of using our services, and given that many providers do not offer the same quality of website services that we do, we often help our clients rank on page 1 of Google on our first try. The reason why is simple - we do it right the first time. We have created a web development process with various checkpoints and checklist items to ensure that our websites are of the highest quality. Then, once your new site meets our rigorous standards, and is ranking on Google, we maintain your website so that your site doesn't fall behind the times and continues to rank on Google.
Superior SEO CMS
Our custom CMS, content management system, empowers us and you to make edits and updates to your site in real-time while also being optimized for Local SEO to ensure you get the most out of your site with w3.
Quality Customer Service
As good as we are at SEO, I would hope that every single one of our clients would say that the only thing better than our web SEO services is our customer service. When you choose a Nerd at w3 to be your website provider, we are also choosing you and want to create a long, mutually beneficial relationship that we both benefit from for years to come. Check out our portfolio and reach out to one of our clients about us!
Excellent Rating on Google
Our clients love our SEO services. They also demonstrate that love by consistently giving us 5-star reviews on Google. So much so, that 100% of our reviews are currently all 5-star reviews. Thank you to all of our current clients for the excellent remarks and quality testimonials.
Client Retention and SEO References
The Nerds at w3 can help get you in touch with any number of our happy clients. They can testify to our superior web development process, our quality customer services, and the results that we have produced for them using superior local SEO practices. That is why we are proud to boast a 98% client retention rate over our 10+ years in business. Thank you to all of our loyal clients.
Next step for Local SEO in West Chester, PA
Click one of the buttons below to submit a contact form on our site. Be sure to include any pain points with your current site, any goals you would like to accomplish, and some future availability you may have in the next week or so to have a meeting with one of our nerds. We look forward to exceeding your expectations and hope this is the start of a long, mutually beneficial relationship together. So if you are not happy with your current website, feel like you should be getting more from your current provider, or are not satisfied with your ranking on Google, then reach out to a nerd today!
Get A Free Quote