Web Design & SEO in Havertown, PA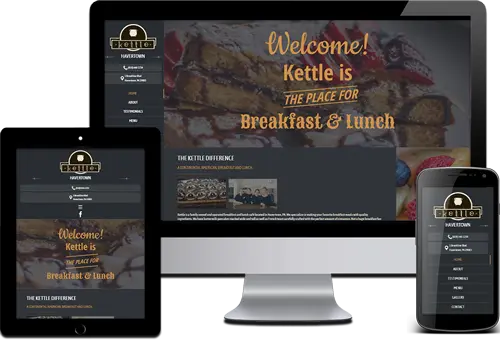 Given that we live in an increasingly digital world, it is imperative that your online visibility is meeting or exceeding today's standards. Our customized websites give your target market an exceptional experience and help you position your business exactly where you want it to be. We achieve these impressive results by creating lead generation websites that funnel potential customers looking for your products or services to your website and then convert them into paying customers. Our web design & SEO techniques have helped our clients achieve impressive results including many in the Havertown, PA area.
Are you on page one of Google?
Get Started
Our Havertown, PA Clients
We have many clients that are located in Havertown or service Havertown.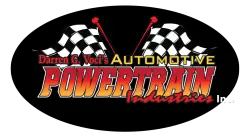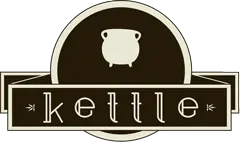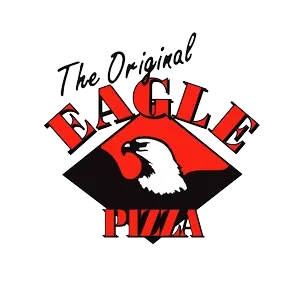 Website Design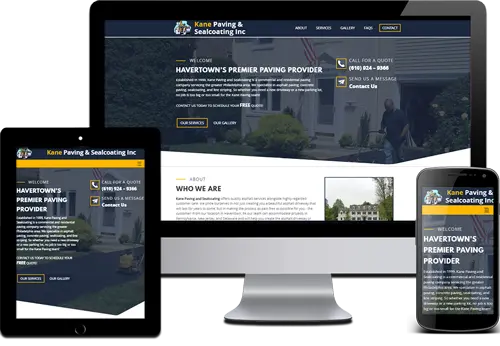 Your website is a direct reflection of your business and often the first experience your customers have with you. This emphasizes how critical it is that your website performs at its best.
When customers land to your website, does your website clearly display your services?
Are there multiple ways for customers to reach out to you? Do all forms and functionality on your site work?
Do you know if your website is secure and has an annual uptime >99.9%?
Does your website look as good on a phone or tablet as it does on a desktop?
Do you think you should be getting more leads from your website?
If your current website is not all that you hoped or it's not generating as many customers as you hoped, w3Nerds is here to help! Contact us today for a free consultation and website analysis.
Affordable Web Pricing
We are a web design, development, and SEO company. Since 2011, we have been helping our clients with their web design and SEO needs, and now have many clients in Havertown, PA area alone! We would love to provide an affordable bid for your website services to help make sure your website looks great and is also using safe, high-quality website optimization techniques to get your business to the first page of the search engines.
Content Updates & Lead Generation
Whether you are wanting to start something new, build a website from the ground up, or simply fix some overdue content updates; there's a chance you've realized having a technical account manager to make those updates for you could help ensure the updates are done properly and won't negatively impact your website's design or SEO ranking. Here at w3Nerds, we take pride in helping our clients with their website updates to ensure the images are optimized first, the content is spell checked, and the various technical components have the correct attributes and optimizations to ensure you get the most out of your website's SEO potential. All in all, we realize how difficult it can be to get your name out there as a small business and especially a start-up or non-profit. We'd like to help! Contact a nerd with your pain points, dreams for your website, and goals for marketing your business, and we will analyze your individual situation to create a unique website that accomplishes your goals and brings your vision into reality!
Website Development
A great way for a small business to get the biggest impact from visitors on your website is to make sure that your website is user-friendly and designed for conversions. But that has to accompany a properly optimized website with positive SEO practices otherwise it's like having a billboard in a dessert - it looks great, but no one knows! The nerds at w3 are custom developers that understand proper SEO practices to optimize your new, user-friendly website.
At w3Nerds, we take into account all of your preferences during the web design phase and also add in your business's branding to ensure it is one-of-a-kind. We avoid the use of low-cost, pre-made templates available on WordPress and other content management systems (CMSs). We also don't just want to build you a great website; we also want to help you understand how it works, how to navigate it, and most importantly - how it can work for you. Lead generation is key to a successful website and we accomplish that through SEO.
Our Web Design Projects
Get Started
Request a Free Website Analysis
SEO (Search Engine Optimization) Services
w3Nerds is helping many businesses in Havertown, PA rank on major search engines like Google, Bing, Yahoo, etc. by using proper SEO techniques. All too often, we see poor or outdated SEO practices being utilized on our clients' previous websites. During the onboarding phase, we often discuss some outdated practices that may be utilized on your site or your competitors' websites. From there, we will walk you through tweaks we will make to correct those antiquated practices and show you everything you need to know to maximize the potential of your website. Putting your time and money into SEO is one of the best business online marketing choices you can make because proper SEO helps customers who are actively searching for your products/services find you online! That is why we believe in making your website a potent marketing asset.

With w3Nerds, you will receive top-notch and affordable web design and development services and SEO service packages to meet your budget so that you can ensure that your website is helping your business reach more new customers.
Nearby Cities We Service
We proudly service the below cities and beyond. We are also currently servicing customers in 12 of the 50 states.
Ardmore, PA
Bryn Mawr, PA
Haverford, PA
Media, PA
Springfield, PA
Upper Darby, PA
Wynnewood, PA
Proper Web Design & SEO in Havertown, PA
If you don't have a reliable website reinforced with SEO, you could be missing out on potential customers who are Googling your products and services but simply can't find you online. Stop being invisible to potential customers who are actively searching for your services and start converting them! We have the resources and know-how to put you on the first page of Google as we have done for many of our Havertown clients. Because so many people spend so much time on the internet and on their cellphones looking for answers/products/services, the need for proper SEO is growing and having a local SEO plan increases your chances of getting your website in front of these potential customers.

The w3Nerds web agency has excellent customer service and over 60 5-star reviews; so do not hesitate to contact us with any questions! We'd love to hear your ideas and what you have in mind! We are pleased to assist businesses of various shapes and sizes in Havertown, PA and surrounding areas. We also offer highly-discounted services to businesses and organizations that are non-profits or give back to the community.


So if you are being bogged down trying to create a DIY website, organizing your ideas into a strategy, creating sitemaps, and wireframes and just feeling lost in all the technical jargon, then contact a nerd today! Our backend and frontend developers will research, implement, analyze and test solutions to best fit your needs. We understand how important performance and security are to your business's success - and how they help improve your SEO too! So leave the development work to our experienced team of developers, designers, and creators. We've spent years doing what we love: envisioning, collaborating, problem-solving, designing, and building websites from the ground up that look great, rank on Google, and that our clients love. We stand by our experience and the great results we have brought to our existing clientele. Coupled with our stellar customer service, we will help grow your business online. And all you have to do is get started by reaching out.

So don't delay, contact a Nerd today!
Get A Free Quote