Fix a Suspended Google My Business Listing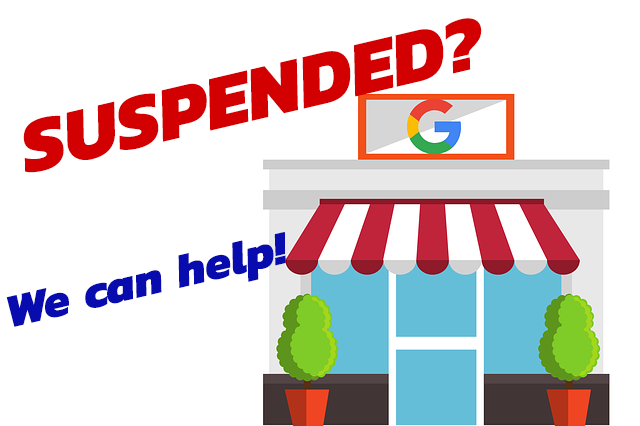 A Surge in Suspended Google My Business Listings
We have seen a usual surge in suspended Google My Business Listings in the last month by the way of multiple leads contacting us because Google suspended their profile. Google is cracking down on Google My Business profiles to ensure that your business' profile is correctly following their guidelines. If your business' listing was recently suspended, contact a Nerd at w3 as soon as possible to restore your account. Suspended listings mean your business profile was removed from Google Maps and Google's search engine and subsequently your leads, customers, and even returning customers can no longer see your business on Google. So whether your business is located in West Chester, PA, Philadelphia, PA, or beyond - let's remedy this as soon as possible!
Why was my Google My Business Profile Suspended?
Below are the top reasons (but not all!) of the reasons why your account may be suspended:
Google believes you used prohibited or inappropriate content
Google believes you displayed inaccurate information
Google found a discrepancy between listing information and real-world signage, stationery, and other branding
Your listing is using too many business categories
Google believes your business is ineligible for a Google My Business listing
Your business address is inaccurate, not used for business purposes, or is a shared address like a rentable meeting room
Google believes you bought 5-star testimonials or create a Google account for the sole purpose of giving your business a 5 star rating
Google suspects illegal activities
How do I Restore my Google My Business Profile?
Unfortunately, Google does not always tell you why your business was suspended which makes the appeal process risky and unclear to the untrained eye! That is why it is very important to contact a Google My Business professional who has experience reconciling and restoring Google My Business profiles. In order to fix your profile, you will need to appeal your suspension, provide proof as to why you believe you were inappropriately suspended, or correct the issue and state you fixed this issue.
Your first appeal attempt is your most influential and important for getting your listing's suspension removed. Contact a Nerd to make sure it is done right. If you are a non-profit organization, a veteran-owned business, or a first responder, we will perform this service at no charge to you.
Helpful Links
The below links are directly from Google so you know you are getting accurate information straight from the source.
https://support.google.com/business/answer/4569145
https://support.google.com/business/answer/3038177
---